It doesn't matter if your production is big or small, there will always be 
FOUR MAIN STEPS TO ANY PRODUCTION 
 We are a boutique production agency in Ultimo, specialising in end-to end video, animation, and stills production. But what IS end-to-end production?
We begin with
SCOPING AND CONCEPT DEVELOPMENT 
We  want to get to know your business, your goals,  and to understand your messaging. 
We use  a "production brief" to gather all your details.  This will be the guide to your project, so the more information the better. We then work directly with you to develop the best concepts and execution for your project. 
We work through a project timeline, costs, and your approval process.
Once signed off, we will  move on to pre production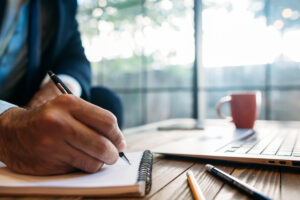 PRE PRODUCTION
This is where we nail down every detail to ensure it goes as smoothly as possible. Precise planning can save you a great deal of money and time.
Depending on what your project requires, we can develop a script and storyboard 
,hire all necessary contractors, cast and hire  talent, hire  equipment and studios, scout locations and  secure all permits. We  try our best to leave nothing to chance. 
PRODUCTION
Finally the production day has  arrived. The day of your shoot is alway exciting and It's the production manager's job to make sure this day runs on schedule.   You will receive a  call sheet the day before. A call sheet is a timeline of the day's events and all relevant details. Everything from the catering to the shot list will have been considered. 
POST PRODUCTION
Finally,  it's time to gather all your footage and get to work on the post production.  Our award winning editor will  work according to  the production brief. Colour grading, voice overs, music, animations, graphics and text can be added. The edits will go through a series of approval processes. Your deliverables will then be sent to you in the required format for your distribution purposes.
In our next video we will dive  further into the five key steps to scoping and concept development.  Through these videos,  you will have a clearer understanding of the production process when you work with us. 
Contact us today to begin your production process!